A couple more sales bargains to post:
My favourite bra (Triumph Amourette) - yes it's probably old fashioned but I don't care - it's flattering, fab and comfortable - and this colour (which, it transpires, is extremely pretty) was reduced in John Lewis sale -
Triumph Amourette bra in Opal
-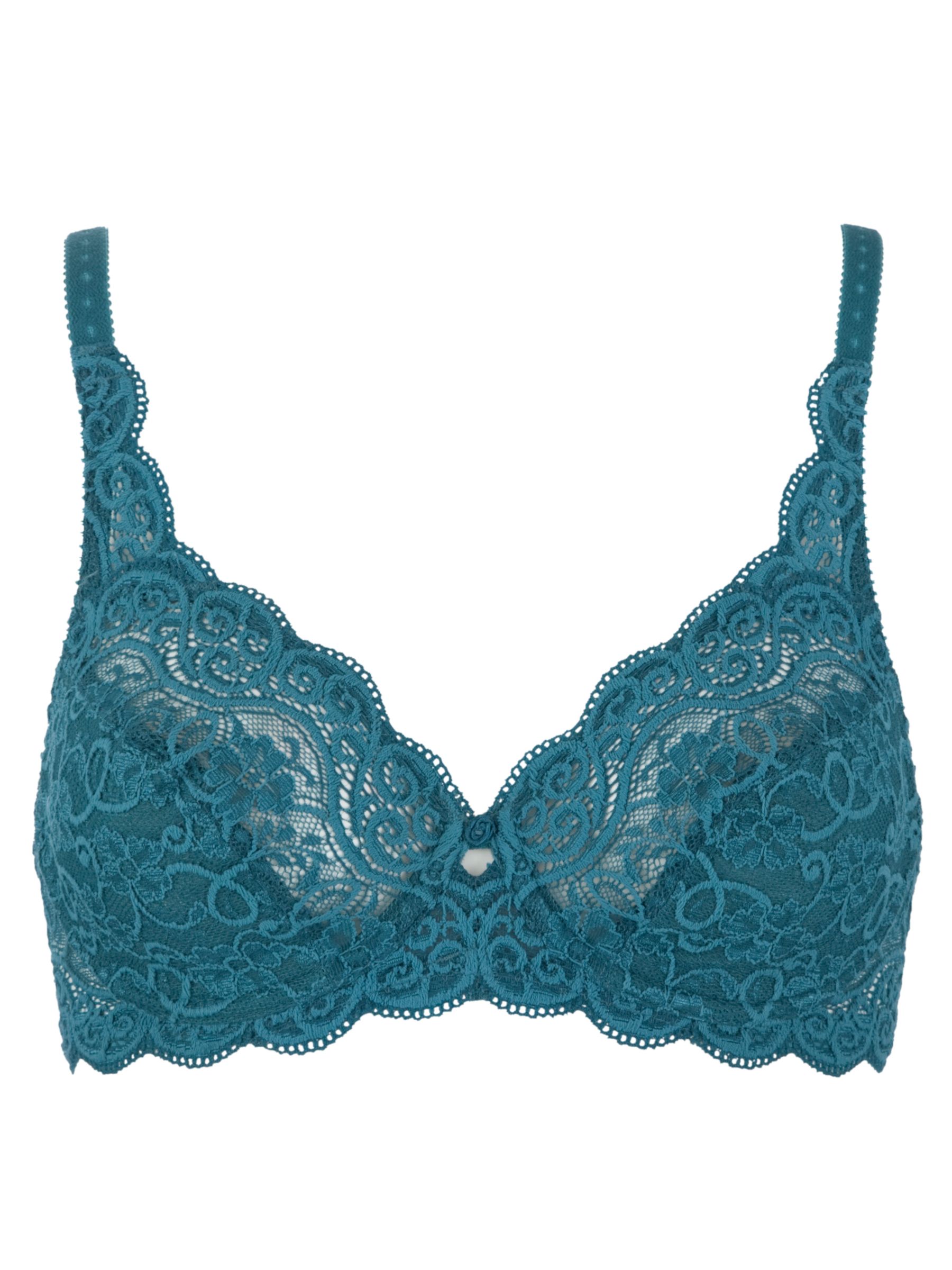 Only snag was on John Lewis site, no matching briefs to be found. Now call me picky, but if I'm investing in new underwear (at New Year especially) it has to match!
I found the matching briefs on Figleaves - and what a fantastic site that is - lots of choice and very fast service.
Triumph Amourette Briefs in Opal
(also on sale at Figleaves):
I am also awaiting a delivery from net-a-porter of Elle Macpherson Intimates - can't seem to grab picture from the site - but link is here -
'Dunescape' bra and briefs
To report back on the Topshop purchases blogged about the other day - shoes - hopeless, phone cover - hopeless - but earrings and sweater are keepers!
Happy New Year everyone! I am at home alone (with Prosecco), hoping against hope there is no vomiting later (complaints of tummies hurting at bedtime always feel me with dread!)
(Lack of photos of me due to my phone seeming to be unable to email pictures at the moment. Not that you - or indeed many - would want to see me in my underwear anyway..!)